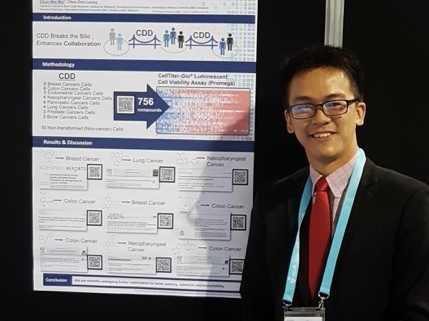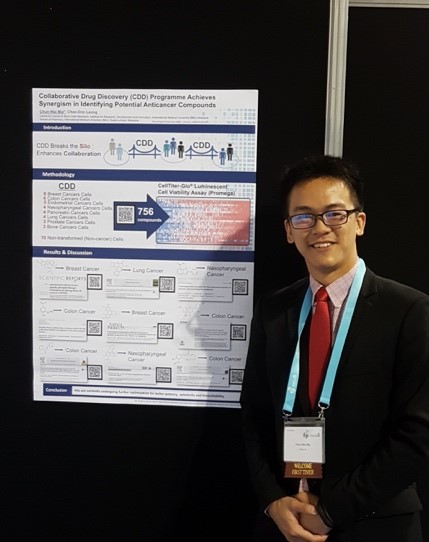 It is my great honor to be one of the recipients of the FIP Congress Travel Award. Certainly, I would like to thank the FIP Foundation and the Selection Committee for giving me this opportunity. It has been an exciting congress and there are so many learning and discussion, I wish I have more space to describe it.
I was selected by the FIP Young Pharmacists Group (FIP-YPG) to attend the inaugural FIP-YPG Leadership Development Workshop, which is organized by FIP-YPG together with FIP Academic Section and FIP Education. There were 260 interested applicants, and I am truly glad to be one of the 20 selected participants to join this inaugural event. John Ly, the Chairperson of FIP-YPG has gave us a very comprehensive summary of the structure of FIP. It is great to finally understand the structure and roles of each committee in FIP. As the leadership workshop focuses on developing the leadership nature, Prof Toyin Tofade gave a very inspiring plenary sharing on 'values of servant, ethical and volunteer leadership'. It made me reflect on why to be a leader and what is the true value to be a leader, instead of just a manager. A leader cannot be classified as leader if he/she is not competent in project management. We are fortunate to have FIP leaders, to share on project management skills, tools, time management, communication skills, public speaking, presentation skills, and constructive feedback. We enjoy the session very much and strengthen my leadership knowledge.
As one of the FIP-YPG Liaising Officers for Board of Pharmaceutical Sciences, is my duty to liaise and to strengthen collaboration with chairs in Special Interest Group (SIG) in the Board of Pharmaceutical Sciences. During the Congress, I was present in the meeting for SIG on Drug Design and Discovery, chaired by Prof. Takuya Kumamoto, supported by Prof Tatsuro Irimura, the Chair of Board of Pharmaceutical Sciences. It is indeed a good discussion to strategise on how champion the interest of researchers and academicians in Drug Design and Drug Discovery. As a researcher in drug discovery, it opens more collaboration from United Kingdom, United States, China Taiwan, Japan, Nigeria, and Korea. I shared my research direction and plan with the group, and I am very glad to receive inputs from the SIG members. In addition to this SIG, I was also actively participating in SIG on Biotechnology, and SIG on Natural Products. During the discussion, I have gained insightful research ideals with the experts from various disciplines. Also, I shared my research findings through my poster presentation with the Congress participants. Many meaningful discussions that strengthen more research collaboration and achieved my goal to enhance my research collaboration through participating in this Congress. Further discussion will be conducted to consolidate the ideals into research grant or paper.
In addition, being an academician who is passionate in continuous professional development (CPD), I also attended the CPD forum headed by Prof Toyin Tofade from USA. The forum aims to gather insight from pharmacists and organisations who contributes to CPD development. We were brief by Prof Toyin Tofade about FIP Education and Workforce Development Hub, which are the two mains bodies behind the FIP's CPD matters. We looked into the Nanjing Statements specific to CPD, the report "Transforming Pharmacy and Pharmaceutical Sciences Education in the Context of Workforce Development" (2017) and "Pharmacy Workforce Intelligence:  Global Trends Report" (2018). The discussion in this Forum also revolving around what are the challenges of each CPD providers faced and how FIP can support those providers to solve those challenges. A few initiatives were identified and I have volunteered to support the team in view of my interest in uplift the quality of CPD activities.
I truly enjoy the plenary by Dr Jim Campbell, from World Health Organisation on 'Transforming Outcomes on Global Level: Meeting the Global Health Challenges". This session is to address how we can all assist in driving better patients' outcomes through combined healthcare workforce. It is critical to know pharmacists do have a key role to play to ensure a good patient outcome. It is certainly not possible if there is no strategical transformational change. Dr Campbell also highlighted the strategies to meet the global challenges of healthcare through pharmacists. In addition to that, I enjoy very much the session in "From Bench to Bedside : Advancing Pharmaceutical Care", chaired by Dr Hiroshi Suzuki, Japan and Dr Michael Ward, Australia. It is indeed thought provoking to listen to various speakers to discuss on efficient tumor therapy, drug induced toxicity analysis, and disease management via latest pharmacotherapy intervention. Another session that also my research would be the "Breakthrough in Pharmaceutical Nanotechnology for Oral Delivery of Anticancer Drug". Currently I am supervising a Master student, whom project is on this topic. I have reached out to the speakers of this session and we are positive of future collaboration.
As a summary, it is indeed my pleasure to participate in this wonderful congress. I have formally acknowledged FIP Foundation in my social media, including Facebook and LinkedIn for supporting my travel. The knowledge and skills gained will be transferred to my institutions and my local pharmacy society via various training session. A formal write up about my experience in the trip will also be available at the University's portal.
Leadership Development Workshop 1-2 Sept 2018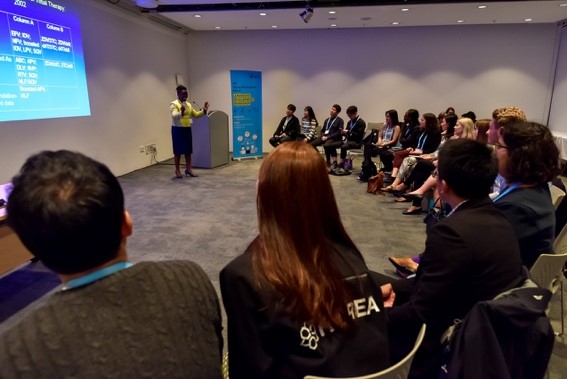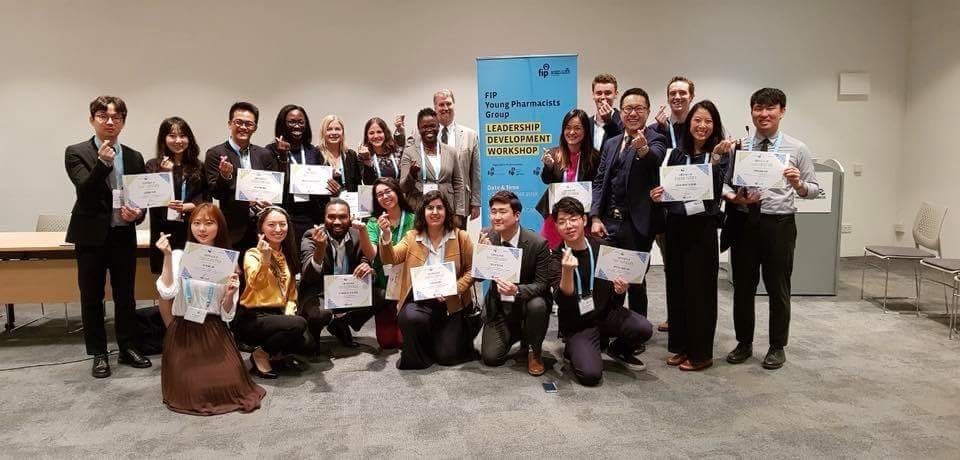 Poster Presentation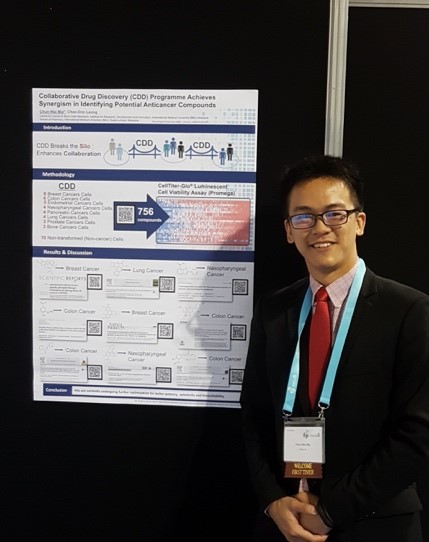 Networking Session with Leaders and Participants