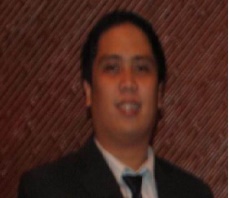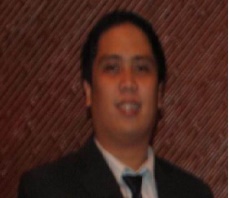 Bryan Santos Posadas, RPh MBA
Pharmacy Manager, Argent Business Consultants and Stores Specialists, Inc.
Public Relations Officer, YPG – Philippines
Instructor, UPH- Dr. Jose G. Tamayo Medical University, College of Pharmacy
Member, Speaker's Bureau of the Philippine Pharmacists Association
Greetings from Philippines!
It is indeed a gift from God and a great privilege to have been awarded the Travel Grant to the FIP
Congress in Hyderabad, India with the theme "Compromising safety and quality – A risky Path". The
Congress' theme is timely with the current situation of drug use in our Country, and attending this
scientific meet will definitely be beneficial not just for my own learning but also to the things I can share
with other Pharmacists and Patients in the Philippines
By attending the FIP World Congress; I, being one of the Officers of Young Pharmacists Group –
Philippines, Part-time Pharmacy Instructor in Dr. Jose G. Tamayo Medical University and a member of
the Speaker's Bureau of the Philippine Pharmacists Association, will be given more insights and
knowledge of what is the situation of drug use in other countries, which I can use to influence the new
generation of Pharmacists and remind them of their role in achieving better health outcomes through
Pharmaceutical Care. With this new learning, I will:
a. Educate the Young Pharmacists in our Country through our newly formed YPG-Philippines, I will
incorporate in our primary goals in YPG for 2011 the information dissemination of the risks in
compromising quality and safety in favor of quantity and cost.
b. Organize scientific meetings to better educate our Young Pharmacists and equip them with the
competency that will help them boost their confidence and give them the knowledge to also share to
their patients.
c. Develop new YPG programs and activities for the Pharmacy students that will focus on
increasing their professional confidence in providing medication counselling to their patients hence
promoting medication safety and the importance of quality medicines.
d. As I meet other Pharmacists from different countries, their experiences can surely help us
develop effective policies, programs and initiatives to improve Medication safety. The new policies,
programs and initiatives will be endorsed to the Philippine Pharmacists Association to be partnered by
YPG-Philippines in implementation and realization.
e. Develop and recommend policy and standards in advertising and selling of Herbal medicines.
f. Conduct a research on the Comparison of efficacy and safety of Generic Medicines vs. Branded
Medicines considering the advantages and disadvantages of it.
I have no doubt that the knowledge I will gain during the Congress will be cascaded not only to the
Filipino Pharmacists in our Local Chapters through the lectures I give in our Continuing Professional
education, but will also be cascaded to the members of YPG-Philippines and the Pharmacy Students. The
main objective is to improve and promote use of safe and quality medicines in our country. Again, I
would like to thank WPPF / FIP for awarding this travel grant to me. Maraming salamat po (Thank you)
and See you in Hyderabad India.