Patients fooled by fake drugs made with poison and brick dust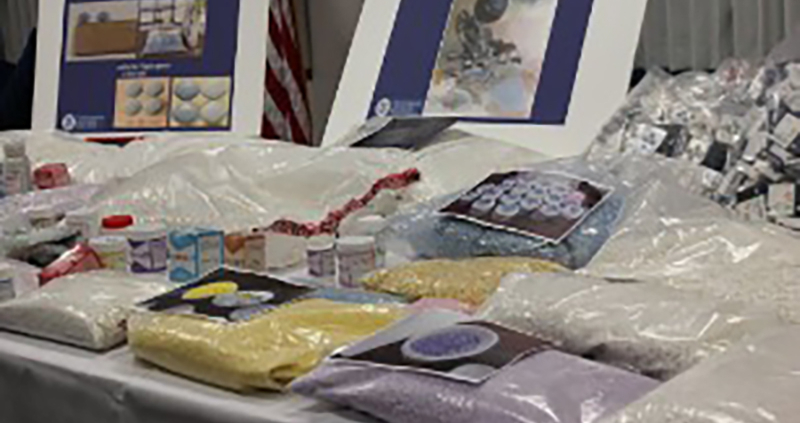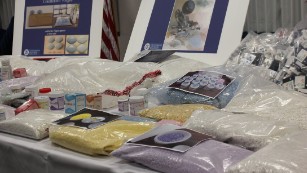 "My daughter got ill with pneumonia, so I was told to give her some powder medication from the local market," Shazill Maqsood says.
But his daughter didn't get better. Desperate to help her, Maqsood visited another doctor for help.
"He told me to stop using these medicines. He told me they were poisoning her.
"To save her life, I had no choice but to listen to the doctor," Maqsood says. His daughter is one of the lucky ones. She survived.
The World Health Organization (WHO) estimates that as many as one million people die every year worldwide from ingesting counterfeit medications.
In Pakistan, in 2012, in one incident alone, 120 people died after taking counterfeit heart medicine.
'We make everything here'
Pakistan's bustling markets are filled with kiosk after kiosk selling pills, capsules, tablets, and syrups of all types, for every type of ailment. It's almost impossible to tell which ones are genuine, and which are potentially deadly fakes.
Video obtained by CNN shows workers frenetically grinding powder in old mortar and pestles in an alleyway, not far from the market.
A man wearing a bandana over his face — who CNN has agreed not to identify — tells the camera, "We make everything here, whatever is in high demand in the market place."
The dusty, dirty operation moves swiftly as the man continues his show and tell. "In all of these capsules and bottles we put the same ingredients. And all of the syrup is the same syrup. Only the color is different."
As he talks, men fill bottles and capsules and ready them for sale.
Another counterfeiter brags about how easy it is to buy their materials. "Everything is available from the nearby market, bottles, boxes, bottle caps, capsules… everything," he says.
Fake medicine seized by the U.S. Immigration and Customs Enforcement after a drug bust in Los Angeles. They were found to contain elements including dry wall and floor wax.
Javed Iqbal, a medicine supplies salesman, says he sells these components but denies any knowledge of the counterfeiting that happens after the buyer leaves his shop. "They buy from us, this is our business. But we don't know what they put in these bottles, it could be alcohol, it could be medicine. We don't know."
John Clark, former Deputy Assistant Secretary for the U.S. Immigration and Customs Enforcement agency (ICE), says analysis of fake drugs seized in the U.S. has shown traces of pesticides, rat poison, brick dust and paint, among other ingredients.
Clark, now Chief Security Officer and Vice President of Global Security for Pfizer pharmaceuticals, says the counterfeiters aren't necessarily intending to poison people. He says they're looking for the cheapest binding agents available to maximize their profits.
How much is fake?
In 2010, Pakistan's Interior Minister at the time, Rehman Malik, was so alarmed that he gave a speech to the National Assembly, calling for action in his country, saying that between 45-50% of Pakistani drugs were fake or of substandard quality.
Since then, the country has created the Drug Regulatory Authority of Pakistan, which has led raids to crackdown on the black market drug trade.
But the problem is still massive.
ThePakistani Pharmacist Association says that there are approximately 4,000 licensed pharmacies in Pakistan, but also estimates that are as many as 100,000 other illegal merchants selling medications.
"The packaging is made to look beautiful and attractive so that the patient never comes to know what's inside it," says Farmann Abbass, a Pakistani pharmacist.
But he says this is criminal because "counterfeit medicines cheat the patient. The copies don't work and the patients don't recover."
"Of course laws and rules exist," he says, "but they are not implemented in this country."
CNN has asked the Pakistani government for comment on the country's fake drugs market but has yet to receive a response.
Counterfeit drugs exported
Most of the fake medicine made in Pakistan is sold to Pakistanis, although some of the counterfeits end up being sold online to countries in Europe and the U.S.
According to the most recent WHO figures, the counterfeit market was worth $431 billion in 2012, with most originating from India and China.
With his face obscured to mask his identity, a man who sells the fake medicines online from Pakistan says, "it's our job. We just work here. But, we don't recommend anyone we know buying these drugs. They are not good quality medicines."
Back in the local market, cashiers are busy taking the money of customers, who have come to buy the medicines they need.
And for patients like Yasir Hassan, who cannot afford to wait, the choice of what to purchase continues to be a scary one.
"We cannot make out whether these medicines are original or fake," he says. "They all look the same."
CNN's Sophia Saifi contributed to this report.
Reference: http://edition.cnn.com/2015/08/30/asia/pakistan-fake-drugs/index.html
https://wppf.org/wp-content/uploads/2015/09/150827125903-fake-medicine-ice-medium-plus-169-1.jpg
451
800
admin
https://wppf.org/wp-content/uploads/2016/06/WPPF-LOGO-180x180.jpg
admin
2015-09-18 10:17:44
2015-09-18 10:17:44
Patients fooled by fake drugs made with poison and brick dust